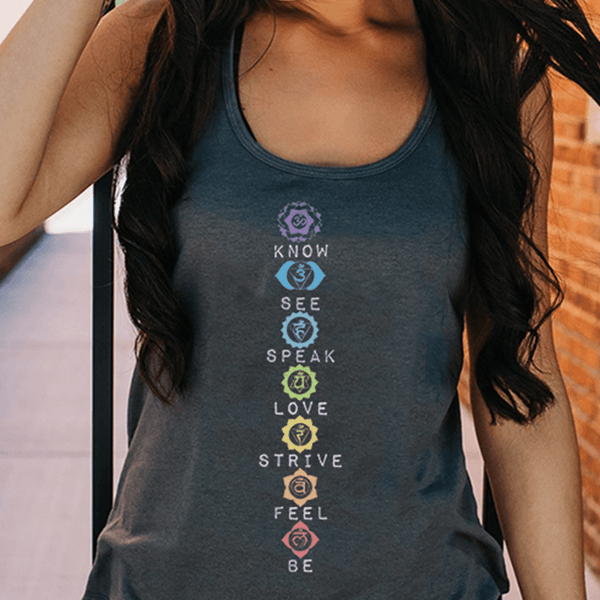 FREE Shipping On All Orders Question? Call @ 844-838-1640 100% Satisfaction Guarantee
Align your chakras with this vibrant design - engineered to keep you balanced and stylish.

Tees, Tanks, Hoodies, Leggings, V-Necks, Long Sleeves & Tumblers all available. All of our apparel is printed, designed & shipped in the USA.

Always made to fit and feel comfortable and unique. Check out the sizing chart below or contact us if you have any questions.
V-Neck | Tumbler | Leggings | Small Cups
Items will ship within 1-5 days from your order. If you're not 100% satisfied within the first 30 days of receiving your product, let us know and we'll make it right. We carry tees, tank tops, hoodies, long sleeves, sweatshirts, v-necks, tumblers, leggings, hats & more!
Hassle free return/exchange policy! Please contact us at info@soulfulwear.com with any questions, or call us at 844-838-1640