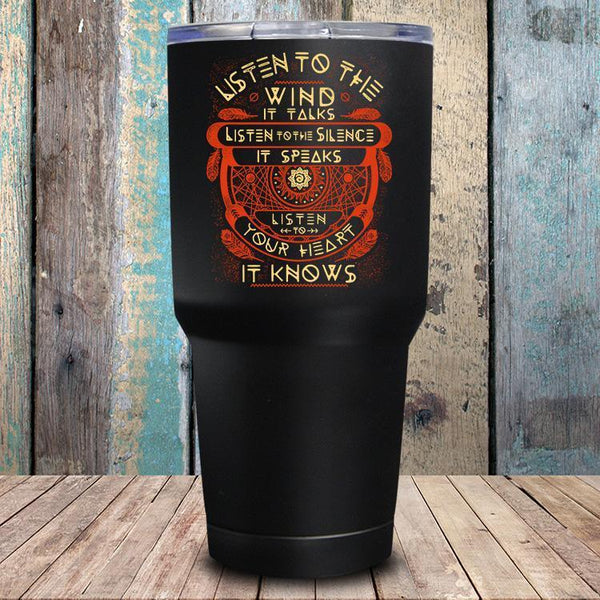 FREE Shipping On All Orders Question? Call @ 844-838-1640 100% Satisfaction Guarantee
Keep Your Cold Drinks Cold, and Your Warm Drinks Warm, Melted ice is no longer a 'thing'...
Nothing is worse than cold coffee or ice melting, right? SoulfulWear Tumblers keep drinks cold for 24 hours or hot for 9 hours. Made from double-walled, vacuum insulated stainless steel.
We have designs for virtually every vibe :)
4 Amazing Reasons You Should Get a Tumbler Today…
KEEP DRINKS COLD OR HOT: Double-walled, vacuum insulated stainless steel cups that come with a splash-proof lid will keep your drinks the temperature you want.
DITCH THE DECALS: Dingy decals no more! Once you have a SoulfulWear cup, you won't ever want anything else. Our designs are laser etched and stand the test of time.
CUTE & FUN COLORS: You will love the combination of cute colors & fun designs. So many mix-and-match possibilities!
SUPER UNIQUE: Almost guaranteed that everyone will be asking where you got this :)
Items will ship within 1-5 days from your order. If you're not 100% satisfied within the first 30 days of receiving your product, let us know and we'll make it right. We carry tees, tank tops, hoodies, long sleeves, sweatshirts, v-necks, tumblers, leggings, hats & more!
Hassle free return/exchange policy! Please contact us at info@soulfulwear.com with any questions, or call us at 844-838-1640
Listen To The Wind Tumbler
ADD TO CART