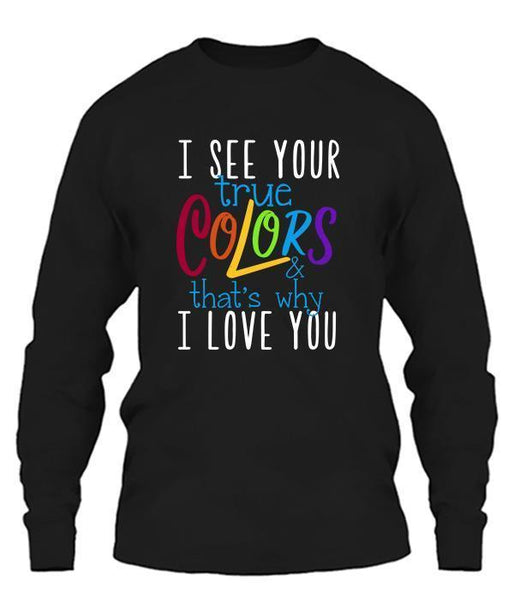 FREE Shipping On All Orders Question? Call @ 844-838-1640 100% Satisfaction Guarantee
This item donates 100% net profits to the?Ÿƒ?????ÿAutism Society of America.?Ÿƒ?????ÿThe Autism Society?Ÿƒ?????ÿprovides advocacy, education, information and referral, support, and community at national, state and local levels through our strong nationwide network of Affiliates.
Designed, printed, and shipped in the USA!
Items will ship within 1-5 days from your order. If you're not 100% satisfied within the first 30 days of receiving your product, let us know and we'll make it right. We carry tees, tank tops, hoodies, long sleeves, sweatshirts, v-necks, tumblers, leggings, hats & more!
Hassle free return/exchange policy! Please contact us at info@soulfulwear.com with any questions, or call us at 844-838-1640
I See Your True Colors & That's Why I Love You [Charity Campaign]
ADD TO CART