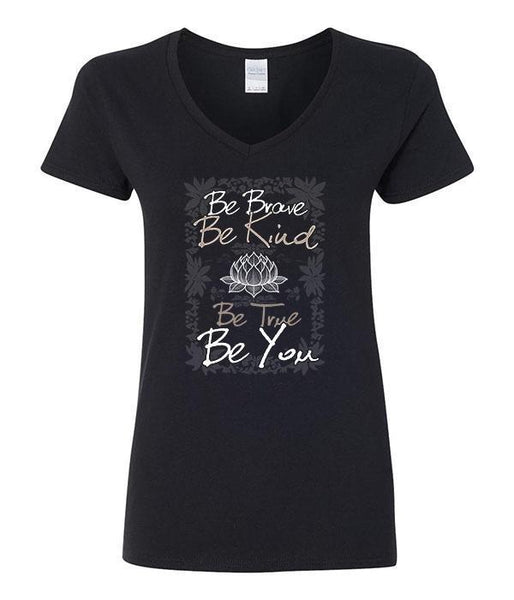 FREE Shipping On All Orders Question? Call @ 844-838-1640 100% Satisfaction Guarantee
Being brave is important, but being true is perhaps even more so. Kindness changes everything.

Tees, Tanks, Hoodies, Long Sleeves & Tumblers all available. All of our apparel is printed, designed & shipped in the USA.

Always made to fit and feel comfortable and unique. Check out the sizing chart below or contact us if you have any questions.
Items will ship within 1-5 days from your order. If you're not 100% satisfied within the first 30 days of receiving your product, let us know and we'll make it right. We carry tees, tank tops, hoodies, long sleeves, sweatshirts, v-necks, tumblers, leggings, hats & more!
Hassle free return/exchange policy! Please contact us at info@soulfulwear.com with any questions, or call us at 844-838-1640
Be Brave Be Kind Be True Be You V-Neck
ADD TO CART