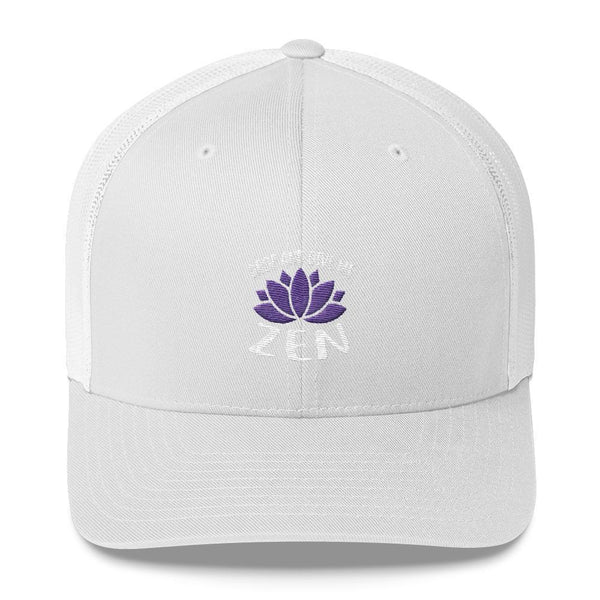 FREE Shipping On All Orders Question? Call @ 844-838-1640 100% Satisfaction Guarantee
This six-panel trucker cap with a mesh back will be a comfy and classic choice for a perfect day in the sun.

?›ƒ?ª?› Structured, mid-profile, six-panel cap
?›ƒ?ª?› 47/25/28 cotton/polyester/nylon
?›ƒ?ª?› Hard buckram front panels
?›ƒ?ª?› Mesh back
?›ƒ?ª?› Permacurv visor, matching under-visor
?›ƒ?ª?› Plastic adjustable closure
?›ƒ?ª?› 3-1/2" crown
?›ƒ?ª?› Head circumference - 21 5/8" to 23 5/8"
Items will ship within 1-5 days from your order. If you're not 100% satisfied within the first 30 days of receiving your product, let us know and we'll make it right. We carry tees, tank tops, hoodies, long sleeves, sweatshirts, v-necks, tumblers, leggings, hats & more!
Hassle free return/exchange policy! Please contact us at info@soulfulwear.com with any questions, or call us at 844-838-1640
Drop & Give Me Zen Hat 2018
ADD TO CART